Volunteer Opportunities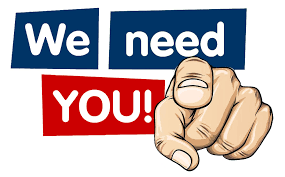 The Village of Essex Junction is seeking citizen volunteers for the following boards and committees:
Capital Program Review Committee - one three-year term through August 2021
Bike/Walk Advisory Committee - one one-year term through 6/30/19; one three-year terms through June 2021
A description of the position and the duties associated with the position is available in the Municipal Manager's office, and information about the boards or committees are on this website under Boards & Meetings. Interested residents should send a letter to the Municipal Manager, 2 Lincoln Street, Essex Junction, VT 05452 or email admin@essexjunction.org. Questions regarding these positions may be directed to the Municipal Manager's office at 878-6944.