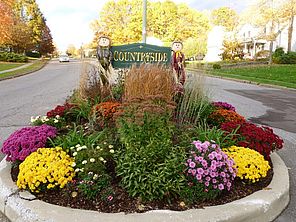 The Village of Essex Junction is a chartered municipality within the state of Vermont. It operates under a council/manager form of government. The five-member board of trustees is elected by registered Village voters. The Unified Manager is appointed by the Village Board of Trustees and the Town of Essex Selectboard.
Unified Manager
The Unified Manager is the chief executive officer for all Village and Town departments and operations. The Unified Manager has administrative responsibility for the budget and oversees office administrative functions.
Clerk and Treasurer
The Clerk/Treasurer maintains Village records (meeting minutes, ordinances, insurance claims) and collects all payments due to the Village (water, sewer and tax payments). The Clerk/Treasurer is located at 81 Main Street, Essex Junction, VT 05452. Office hours are 7:30 AM to 4:30 PM, Monday through Friday.
Click here for tax and utility rate information.
Due to the COVID-19 pandemic, Village municipal services may have changed. To view the most current updates, please visit the COVID-19 Information page for the Town and Village.
For a full list of services, please visit the Clerk and Treasurer page.