See Click Fix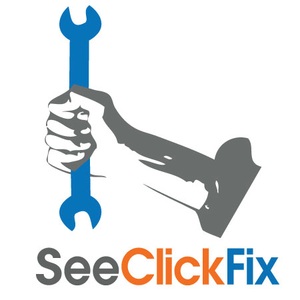 The Village of Essex Junction has purchased the service See Click Fix. This application provides a new way for citizens to quickly and easily report public works concerns using their smartphone or tablet. With this program, citizens will be able to take a picture of an issue, publicly post it, and receive an automated notification when the issue has been resolved. See Click Fix is used in cities throughout the nation, and Essex Junction is excited to use this service to both increase citizen involvement and expedite the process of reporting public works issues.
You can download the app - see the See Click Fix box on our homepage or visit www.seeclickfix.com/essex-junction.
Please note that all problems related to Village streets and sidewalks which require immediate action (surface conditions, pot holes, street signs, storm drains, etc.), sewer and water lines (sewer back up, plugged lines, broken water lines, water shut off/on, water meters, etc.) and street lights that are out should be reported to the Village office at 878-6944 during normal business hours , M-F, 8 AM to 4:30 PM.
In the case of an urgent or emergency situation on nights, weekends, and holidays, residents should call the Essex Police dispatch at 878-8331 and they will contact Public Works. Your assistance is greatly appreciated because we rely on residents to inform us of situation that need attention.