Flag Notification - Peace Officer Memorial Day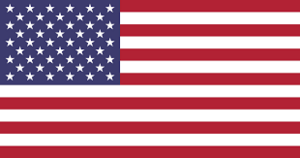 Flags to be Lowered to Half-Staff
In Accordance With
United States Code, Title 4, Chapter 1, Section 7
Where the flag will be lowered: All Vermont State facilities
Which flag(s) will be lowered: Both the U.S. and Vermont flags *
Date the flag is to be lowered: Sunrise on Wednesday, May 15, 2019
Date flag(S) is to return to full staff: Sunset on Wednesday, May 15, 2019
Name of person being honored/Reason to Lower Flag(s):
Peace Officers Memorial Day -- in honor of federal, state and local officers killed or disabled in the line of duty.
** Rule: When the U.S. Flag is lowered, the Vermont flag and POW flag must also be lowered, the U.S. Flag must always fly above or equal to any other flags that are flown.
The flag, when flown at half-staff, should be first hoisted to the peak for an instant and then lowered to the half-staff position. The flag should be again raised to the peak before it is lowered for the day.