:00 Nourish & Flourish: Pre-Holiday Self-Care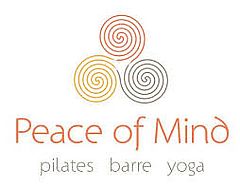 Start date: November 10
Start time: 4:00 PM
End time: 6:00 PM
Location: Peace of Mind Pilates @ 4 Carmichael St., Essex Junction VT 05452
Sunday, November 10th
4-6pm
Give yourself the physical and mental rest you need by joining Geri Ann and Susan for two hours of restorative yoga, aromatherapy and singing bowls. Discover balance and deep relaxation as you are supported by bolsters, blocks and blankets in gentle yoga postures while bathing in the vibrations of Geri Ann's singing bowls. You will be invited to breathe in the healing effects of a variety of essential oil blends that Susan has chosen to both lift and rejuvenate your spirit. Leave feeling relaxed, re-energized and ready to take on the Holiday season!
$35 for this special event, please sign up ahead. Space is limited.