Full Moon November - The Beaver Moon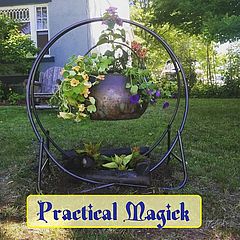 Start date: November 9
Start time: 3:00 PM
End time: 4:30 PM
Location: Practical Magick @ 15 Pearl St., Essex Junction VT 05452
Like the beaver building his dam, the November full moon is a time to reflect on the things you have built and dedication you have. It is a time to deepen communication with deities and nature spirits and we enter the dark phase of the year, and embrace the warmth and comfort of the places we feel at home.
Join your hosts Liz and Molly for a cozy conversation about this full moon, and deepen your connection with the symbol of the beaver in Magick. Class is $20, and will include the "ingredients" for two spells and a page for your grimoire.
Molly and Liz are Eclectic witches with a background in Folk and Candle Magick and Tarot.