Free Playgroup Crawlers-Age 5!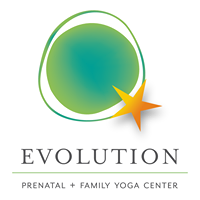 Start date: September 12
Start time: 9:00 AM
End time: 10:30 AM
Location: Evolution Yoga @ 37 Lincoln St., Essex Junction VT 05452
Looking for something fun to do with your young kiddos? Find it frustrating to find something consistent to do throughout the summer when other playgroups are only held during the school year? Want to find a clean safe, nurturing place to bring your kids? Hoping to form bonds and friendships with fellow families in the community?
Then this playgroup is for YOU... and its FREE! We'll have songs and rhymes, read-alouds, cushy pillows, beautiful play kitchen and other toys, and even... BUBBLES! Come check out this beautiful, bright, airy play space.
Come join us at the Essex Junction Evolution Prenatal & Family Yoga Center located at 37 Lincoln Street, Essex Junction VT 05452 -- just a short walk from the Five Corners and FREE PARKING lot.