"The War Before The War: Radical Abolition In Antebellum America"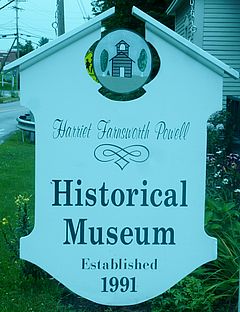 Start date: August 14
Start time: 7:00 PM
End time: 8:00 PM
Location: Memorial Hall @ 5 Towers Road, Essex Junction, VT 05452
A new wave of antislavery thinking swept the country in the 1830's as some churches demanded immediate emancipation of slaves and equal rights for free blacks. In this illustrated lecture, Rokeby Museum Director Jane Williamson presents the thinking, strategies and tactics of these abolitionists, compares their efforts with those of earlier abolitionists, and explores their impact on American society. This is a Vermont Humanities Council Speakers Bureau event hosted by the Essex Community Historical Society as part of their "Tales and Treasures of Essex" series. This event is free and open to the public. Light refreshments will be served.