Womb Awakening: Women's Breathwork Circle In the Salt Cave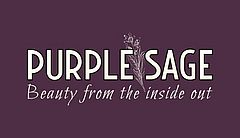 Start date: July 28
Start time: 4:00 PM
End time: 5:30 PM
Location: Purple Sage Salon @ 21 Essex Way, Essex Junction VT 05452
Womb Awakening: Women's Breathwork Circle in the PS Salt Cave
July 28, 4:00pm-5:30pm in the Purple Sage Salt Cave
$55 Exchange
LIMITED SPACE - CALL FOR RESERVATION
802 879 1160
Are you looking to transform your relationships, ignite creativity, and connect more deeply to your sacred self?
Join a group of like-minded women as we explore the creative potential living in your body. Heal personal and collective traumatic wounds holding you back from the full embodiment of your infinite nature and step into the next level of self-love.