CHIPS' Annual End of Year Celebration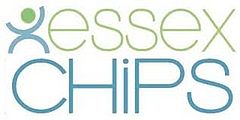 Start date: May 30
Start time: 6:00 PM
End time: 7:30 PM
Location: Teen Center @ 2 Lincoln Street., Essex Junction VT 05452
Toward the end of every school year, Essex CHIPS holds an event to celebrate and recognize the incredible members of our community who make a difference in the lives of local youth.
Please use this form to nominate someone who meets the award criteria described below. All nominees must work or reside in Essex, Essex Junction, or Westford.
Awards will be presented at CHIPS' Annual End of Year Celebration held on Thursday, May 30th at 6-7:30 PM. See you there!