Yoga Ninja Weekend with Kyle Weiger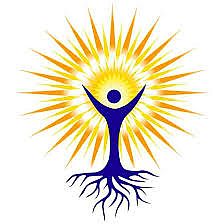 Start date: March 17
Start time: 1:00 PM
End time: 3:00 PM
Location: SoulShine Power Yoga @ 1 Market Pl., Essex Junction VT 05452
Join Kyle Weiger for this special immersive weekend of workshops March 15-17 and learn how to become a Yoga Ninja!
Yoga Ninja Flow Friday, March 15th 7:00-8:30pm
Rethink what is possible with your body and how you move it. Join Kyle for his signature Ninja Flow and tons of non-traditional poses and transitions.
Arm Balances Saturday, March 16th 12:00-2:00pm
Mastering your relationship to gravity is key to taking your asana practice to the next level. In this workshop, Kyle will teach you the best body mechanics for your arm balance practice.
Handstands Sunday, March 17th 1:00-3:00pm
This class combines the focus of yoga with the strength of gymnastics so you can learn how to hit a long, clean and straight handstand line in the middle of the room with no wall!