CBD Product Demo and Q & A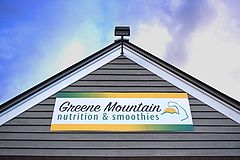 Start date: March 16
Start time: 11:00 AM
End time: 2:00 PM
Location: Greene Mountain Nutrition & Smoothies @ 26 Susie Wilson Rd. Suite D
Do you have questions about CBD Oil? This is a great opportunity to talk 1-on-1 with the team from Mansfield Provisions, an awesome Vermont CBD company!
Learn more about:
What CBD Oil is used for, and how it can benefit you
Recommended Dosing
The different forms of CBD (Tincture, Capsules, Salves, Vape)
How Pets can benefit from CBD
And more!
Mansfield Provisions will be providing FREE product samples for adults.