1800 Friday Night SMASHUP — Caribbean Heat!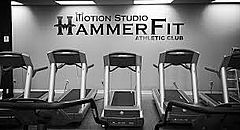 Start date: March 15
Start time: 6:00 PM
End time: 7:30 PM
Location: Hammerfit @ 21 Essex Way, Essex Junction VT 05452
Mark your calendar for a dance fitness party you won't want to miss!! Featuring an hour long mix with 35+ Caribbean tracks mashed together by DJ Scott Carlson followed by a step by step choreography breakdown!