Tiny Humans, Big Emotions Parenting Workshop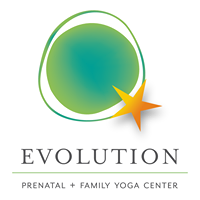 Start date: February 12
Start time: 6:00 PM
End time: 8:00 PM
Location: Evolution Prenatal & Family Center @ 37 Lincoln St., Essex Junction VT 05452
If you want to raise emotionally intelligent humans, Tiny Humans, Big Emotions is a parent support group for you! You are not alone. In fact, many parents near and far are experiencing similar things right now.

Fear not, Alyssa Blask Campbell is here to help. She co-created, researched, and is writing a book on the Collaborative Emotion Processing (CEP) Method. Not only is she up to date on the newest brain development research on emotional development, but she also have concrete ways for parents and caregivers to respond. We all know this is important stuff, but knowing HOW to do it is a whole different ball game. Come join us to build your toolbox for responding to emotions so we can collaborate on raising emotionally intelligent humans.
We've got 2 different groups to support our families - Tiny Humans, Big Emotions for Parents of Toddlers (Tuesdays: Jan. 15, Feb. 12, Mar. 12, April 16 - 6:30-8:30pm) and For Parents of Preschoolers (Wednesdays: Jan. 16, Feb. 13, Mar. 13, April 17).
You don't have to have all the answers - That's why we're here! We are bringing the latest research, decades of experience, and a how-to guide to you so that you can be equipped with the tools to raise emotionally intelligent humans. This begins in infancy, but it's never too late to start!