Join us for a PartyLite Party at Purple Sage!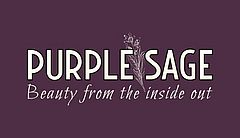 Start date: April 14
Start time: 1:00 PM
End time: 3:00 PM
Location: Purple Sage Salon @ 21 Essex Way, Essex Junction VT 05452
The PartyLite tradition of making the world's finest candles dates back more than a century to one woman and one candle in the heart of New England, where American candle-making has its roots. In 1909, a schoolteacher named Mabel Baker began making bayberry candles in her Cape Cod kitchen. Soon she was producing the finest candles in New England. From those sweet, fragrant beginnings emerged a company that, in 1973, introduced a new concept and a new brand called PartyLite. Based in Norwell, Mass., today our company is the world's #1 party plan company selling candles, candle holders, flameless fragrance and wax warmers, as well as holiday and home décor in 20 different countries.