Dyno Day in the GMHD Performance Lab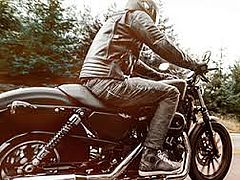 Start date: January 12
Start time: 12:00 PM
End time: 4:00 PM
Location: Green Mountain Harley @ 157 Pearl St, Essex Junction, VT 05452, USA
We'll be hanging out in the Performance Lab for an afternoon of dyno mania! Join us while we educate you on the process of building and tuning.
What is the result of modifying your exhaust and intake?
What happens when you put a cam in your bike?
Why is it important to have a complete dyno tune performed on your motorcycle when changes are made to the engine?
These questions and more will be answered when you come hang out with us and take an in-depth look at our world-class tuning program. Come with any questions that you may have, and our dyno tuning experts will be happy to answer them!
Drinks and snacks will be served.