Musical Monday: "Hairspray"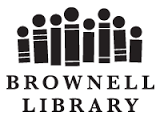 Start date: June 25
Start time: 6:30 PM
End time: 8:30 PM
Location: Brownell Library @ 6 Lincoln St, Essex Junction, VT 05452, USA
Watch this musical with us about a plump teen who shakes things up on a TC dance show in 1962 Baltimore in this musical adaptation of the 1988 John Walters cult hit. New Line Cinema, 2007. 117 minutes. PG. Free popcorn!