Family Movie: "Wonder"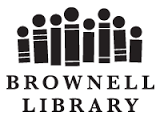 Start date: April 20
Start time: 6:30 PM
End time: 8:30 PM
Location: Brownell Library @ 6 Lincoln St, Essex Junction, VT 05452, USA
A 10-year-old boy with a facial deformity attends school for the first time when he begins the fifth grade. With the support of his parents, he learns how to make friends and adjust to his new environment. PG. 113 Minutes. Refreshments provided!