Family Movie: "Despicable Me 3"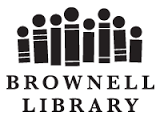 Start date: January 19
Start time: 6:30 PM
End time: 8:30 PM
Location: Brownell Library @ 6 Lincoln St, Essex Junction, VT 05452, USA
Gru and Lucy are back! This time they're up against Balthazar Bratt, a former child star who's grown up to become obsessed with the character he played in the '80s. Will he be Gru's most formidable nemesis to date? 2017. PG. 90 Minutes. Refreshments provided.