VT 15 Sidewalk/Path Study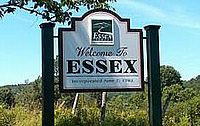 Start date: December 11
Start time: 7:00 PM
End time: 9:00 PM
Location: Town Offices @ 81 Main Street, Essex Junction VT 05452
VT15 Sidewalk/Path Study
Athens Drive to VT 289
PUBLIC MEETING
The Chittenden County Regional Planning Commission and the Town of Essex are studying how to improve pedestrian and bicycle connections between the Village and VT289 along VT 15, and we want to hear from you!
We are hosting a public meeting to gather public input on the needs and issues along this corridor. Please attend and provide your thoughts on what is needed in this corridor.
Additional information can be found at https://www.ccrpcvt.org/our-work/transportation/current-projects/scoping/vt15-sidewalk-path-scoping-athens-drive-to-vt289/
If you are unable to attend and have comments/questions, please contact Gregory Edwards, Project Manager, Stantec Consulting, 802-864-0223 or greg.edwards@ stantec.com.