Women's Sharing Circle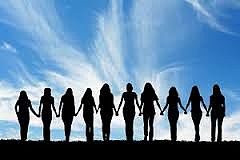 Start date: August 11
Start time: 6:30 PM
End time: 8:00 PM
Location: Essex Hub @ 15 Pearl St., Essex Junction VT 05452
Throughout history, Women have gathered together in sacred circle. It is a beautiful thing to step away from our busy lives, and make time for deep conversations with other Women. What we come to realize is that no matter how diverse our backgrounds are, we can find that thread of connection. It can be incredibly healing to know that you are not alone in your joys, triumphs or your struggles.
The second Friday of each month, Women gather together at Essex Hub for Women & Business. The agenda is kept lose to allow us to the freedom to let the evening take us where it will serve us best. Often times, we'll start with a brief meditation, talk about the current astrology and energy in the cosmos, pull tarot cards and then see where the conversation leads us.
The suggested donation is $10 to help us cover the cost of the space.