Professional Facilitator
Request for Proposals & Qualifications: Public engagement effort regarding potential governance changes in Essex Junction and Essex
The Village of Essex Junction and the Town of Essex are seeking a professional, experienced facilitator(s) to engage residents on whether and how to make changes to the governing structures as it relates to a potential merger of the two municipalities.
The expectation is that the facilitator(s) will organize and oversee a public engagement process that solicits input from thousands of residents across all of Essex about the proposed governing structure(s) for the entire community. The Town Selectboard and the Village Board of Trustees will use this public input in their decision-making process. It is anticipated that residents will vote in November 2020 on whether or not to accept the proposed governance option.
Tandem Tank Truck for Sale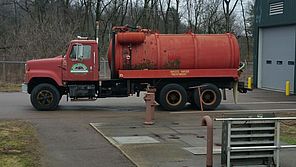 1985 International S2500 Tank Truck.
3200 gallon Pressure/vacuum tank
10 wheel, Tandem Axle
55,100 miles
Diesel Fuel with DT-466 Engine
Transmission 15 Speed Fuller Road Ranger Manual Transmission
1 Owner
Fair Condition, surface rust on tank
Color Red
Condition is operational and will be sold AS IS.
Please submit sealed bids by 1PM Wednesday May 1, 2019 to:
Tank Truck Sale
Village of Essex Junction
2 Lincoln St
Essex Jct. VT 05452
The Village if Essex Junction reserves the right to accept or reject any and all bids in whole or in part in the best interest of the Village.