Certifications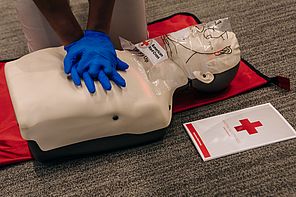 American Red Cross First Aid & CPR Course
Prepare yourself for emergency by learning to recognize, and care for, a variety of first aid, breathing, and cardiac emergencies involving adults, children, and infants. This is a two part course with an online interactive experience, where you will respond to real-world emergencies in a virtual setting, and an instructor-led classroom skill session. The online portion must be completed prior to attending the in-class portion. Upon successful completion of this course you will receive a digital certificate for Adult & Pediatric First Aid/CPR/AED valid for two years. This course is for both first time certification and recertification.
AGES 11+ | 75 Maple Street
TUE, February 1/ 6:30-8PM
$65
Instructor: Kirsten Santor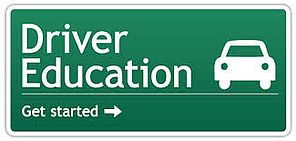 Drivers Education
Instructor: Cord Hull, Epic Driving, LLC
This course is for teenagers and young adults who have a valid Vermont learner's permit. Behind-the-wheel lessons will be scheduled individually, twice per week. Classes will be held in-person.
Epic Driving focuses on defensive driving techniques including crash avoidance, situational awareness, zone control, mindful driving, and developing good driving habits. This course includes 30 hours of engaging, differentiated, and responsive classroom activities and twice weekly, individually scheduled, behind the- wheel lessons consisting of 30 minutes of instruction and 30 minutes of observation. For more information call 802-391-6623 or email chull@epicdrivingvt.com.
Fall Session 2: Tuesdays & Thursday 6:30-8:30pm; Sundays 9-11am. Mandatory parent/student orientation night 6:30-8:30, November 30. Scheduled dates: December 2, 5, 7, 9, 12, 14, 16, 21, January 4, 6, 9, 11, 13
Spring Session 1: Tuesdays & Thursday 6:30-8:30pm; Sundays 9-11am. Mandatory parent/student orientation night 6:30-8:30, March 1. Scheduled dates: March 3, 6, 8, 13, 15, 20, 22, 27, 29, April 3, 5, 10, 12, 14
Spring Session 2: 6:30-8:30pm. Mandatory parent/student orientation night 6:30-8:30, May 31. Scheduled dates: June 2, 7, 9, 13, 14, 15, 16, 20, 21, 22, 23, 27, 28, 29.
Ages 15+| Maple Street Park
$775
Refund Policy
2 months or more before program start: a refund will be issued, and a $5 administration fee will be charged.
Between 2 months to 2 weeks before the program start: a refund will be issued minus a $200 cancellation fee.
Less than 2 weeks before the program start: no refund will be issued.
If a refund is distributed, You can either receive a credit to your account or a refund in the same method you paid.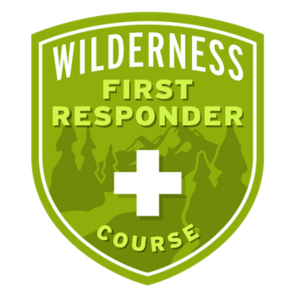 Wilderness First Responder Recert
This two-day review reviews the Wilderness First Responder Curriculum by focusing on the fundamentals in a hands-on, scenario-based environment. It is designed to recertify Wilderness First Responders (WFR's) and the Wilderness component of WEMT's and is open to graduates of SOLO, NOLS Wilderness Medicine, and Wilderness Medical Associates. If your WFR or WEMT is from another provider please contact SOLO to find out if your certification is reciprocal with SOLO.
AGES 16+ | 75 Maple Street
SAT/SUN, April 2 & 3 / 8:30AM–4:30PM
$190
Instructor: Eben Wildlund, SOLO Wilderness Medicine
Wilderness First Aid
Accidents happen. People get hurt, sick, or lost. The temperature drops, the wind picks up, and it starts to rain. Many backcountry emergencies are preventable, and by learning a few basic skills, you can make the difference between a good outcome and a bad one. This course will prepare you to recognize and care for a variety of wilderness emergencies.
AGES 16+ | 75 Maple Street
SAT/SUN, April 30 & May 1 / 8:30AM–4:30PM
$190
Instructor: Eben Wildlund, SOLO Wilderness Medicine